You will receive an email once a day with any messages that are on hold. However, you can check you on-hold messages immediately if you are expecting an email by the following two methods.
Outlook Plugin
1. Click on the Mimcast tab in Outlook.
2. Click on 'OnHold Messages' in the 'Email Gateway' group.

3. Click on 'Personal On Hold' and select the message you want to Release.
4. Click on the Release' (click the down arrow for more options).
5. 'Release' will just release the current message. 'Release Message and Permit Address' will always allow email from that sender. And 'Release Message and Permit Domain' will allow all email from the email domain.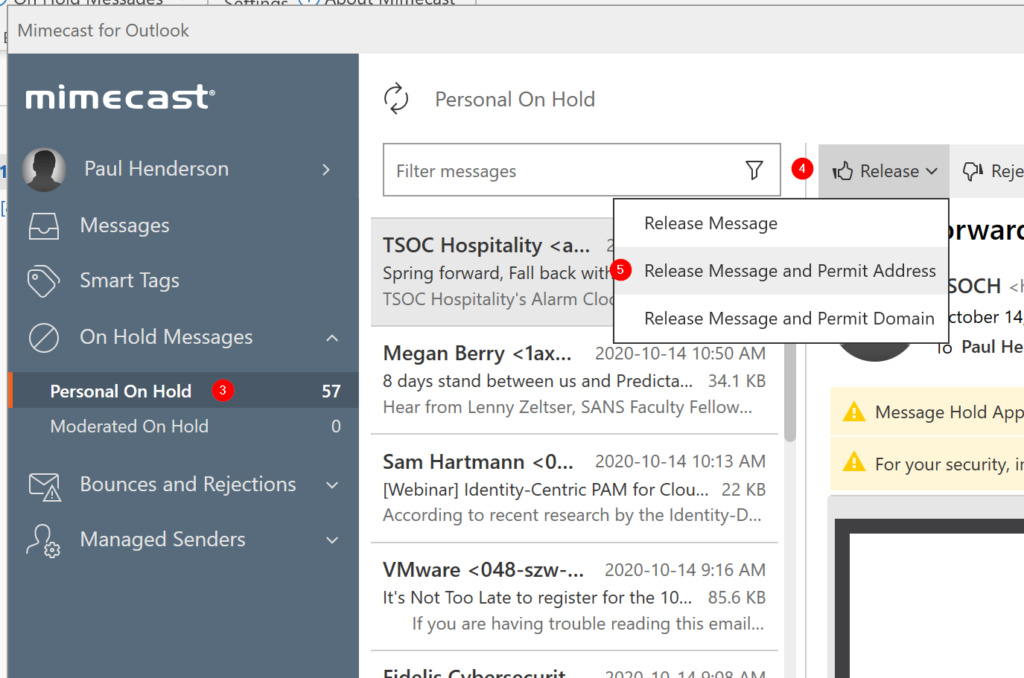 Web Login